The first episode of Following Frendly has arrived! The web series gives you an insider's look at how the Frendly Gathering is put together and will feature highlights from the festival.
On the first episode, Martin Ambassadors Danny Davis and Jack Mitrani give you the story of how the Frendly Gathering was created. You can watch the first episode here.
A new episode of Following Frendly powered by Skype will air every Tuesday now through July 7th.
The Frendly Gathering will take place on June 25-27th at the Timber Ridge in Vermont. Martin Guitar will be on hand spreading frendly vibes while Martin Ambassadors Valerie June and Sleepy Man will perform. You can get your tickets to the Frendly Gathering here.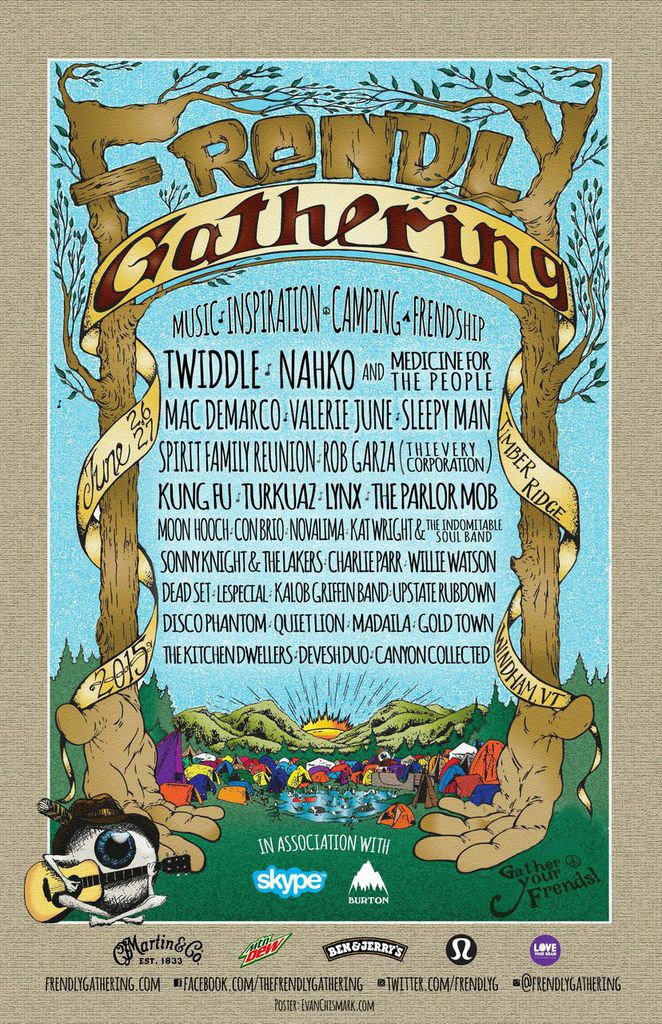 ---
Martin Ambassador Danny Davis' Martin guitar of choice is a dreadnought cutaway from the Custom Shop.
Martin Ambassador Jack Mitrani's Martin guitar of choice is a 000 Koa from the Custom Shop.