Festival season is right around the corner and Martin Guitar is ready to hit the road!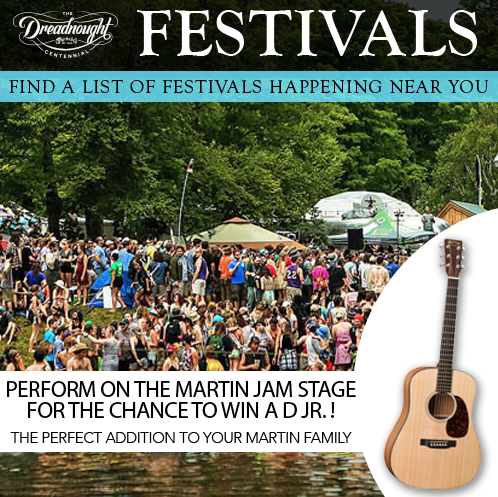 We'll be bringing #MartinPride to festivals from CMA Fest in Nashville, TN to Frendly Gathering in Windham, VT and everything in between! You can find a full list of the festivals Martin Guitar will be attending here.
Don't forget when you perform a song on the Martin Jam Stage, you will be entered to win a Martin D Jr. ! Jam Stage winners are picked daily and we also have hourly giveaways on going through out the festivals.
We can't wait to meet you and jam this summer!